"ROMANTIC 12 DAY TRAIN JOURNEY" CHILE 2009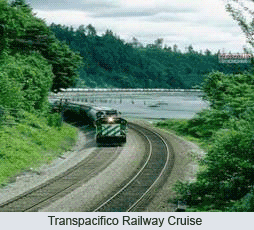 The new product called "Transpacifico Railway Cruise" is the first luxury Railway in Chile and Latin America and covers over 1,700 kms, crossing 8 regions of central and south Chile.

Owned by the German signature Evergreen-Express S.A., this spectacular new concept of tourism in Chile offers its guests an attractive mix of feelings, adventure, glamour and culture inside the renewed German coaches of the past century. The trip starts on a spectacular train from the 20's & 30's, which has now been restored and offers two types of category:

"Classic" & "Superior" : It has 10 coaches for passengers that include a bar coach and a dining room coach with great panoramic views.

Transpacifico Railway Cruise is a journey through the history and traditions of Chile. During the trip, staff provide interesting and complete presentations about Chilean culture and their wines. Come and live the experience of the Golden Days of Chile's Railway with style and comfort...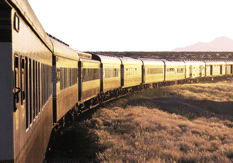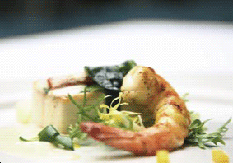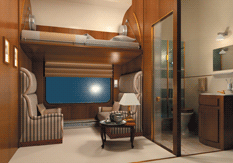 Select an Itinerary below to view details

Half Day and Day Tours

Santiago - 4 days/3 nights

Santiago and ViÑa del Mar (5 days/4 nights)

Torres del Paine - 4 Days/3 Nights

Salt Flat & Andean Towns (4 days/3nights)

Lake Crossing (Chile to Argentina) (4 nights/5days)

Cruise Puerto Montt to the San Raphael Glacier (7 days/6 nights)

Easter Island (3 day/4 nights)

Valle Nevado Ski 7 Nights + 1 Night Santiago + BUENOS AIRES 3 Nights

Valle Nevado Ski Trips - 2004 SPECIAL


See Also... Argentina Ski Specials - 2004 SPECIAL


Dream Cruises - South Chile and Antarctica NEW


"Romantic 12 day train journey" Chile 2009 NEW


"Luxury camping in Patagonia" - Chile NEW

Additional Tours/packages available to:
Arica, Iquique, Putre, Antofagasta
Temuco, Pucon
Puerto Montt, Puerto Varas
Horse Riding Southern Landscapes
Osorno Volcano
Punta Arenas, Punta Natales
Punta Arenas - Puerto Williams - Ushuaia